In addition to purely technical security measures we implement additional measures to provide a safe environment for your and your customers' data based on the following standards and regulations: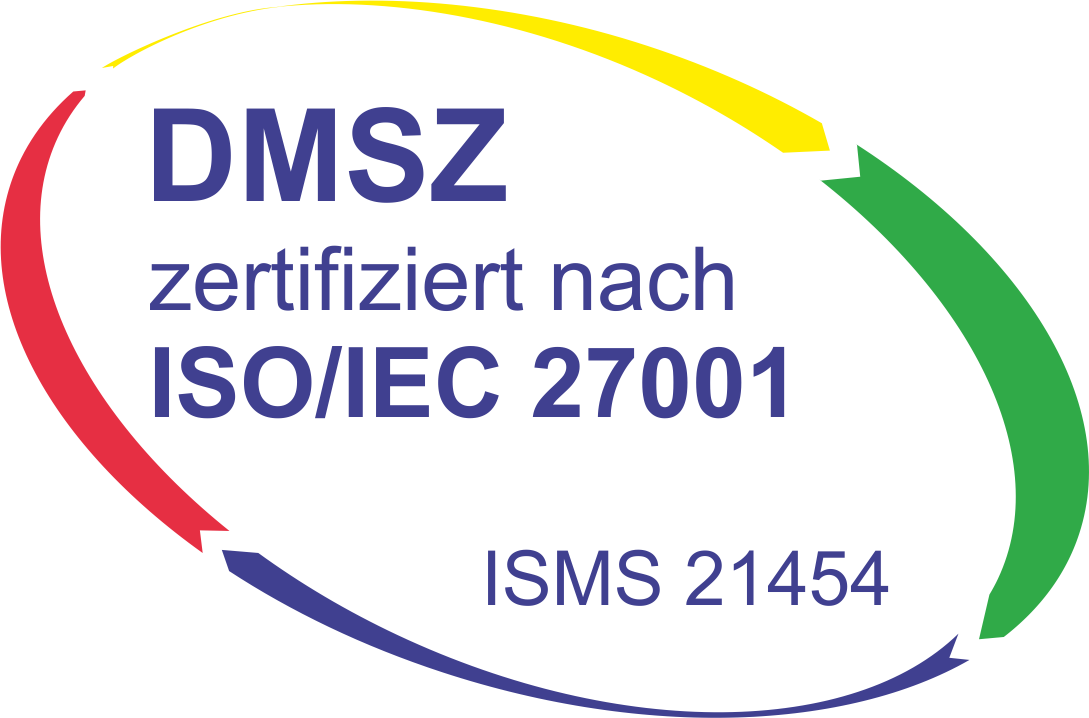 Information Security officers:
Christian Zagrodnick (CISO)
Data protection officer:
Prof. Dr. Andre Döring
Robin Data GmbH
Fritz-Haber-Straße 9 · 06217 Merseburg
This document describes the security measures required by GDPR Art. 32 (1). Based on our ISO 27001 certification we operate a risk-based ISMS leading to extensive security measures and documentation. We don't replicate the entire documentation here but only the gist.
As some of the requirements of the law depend on the specific (contractual) situation, we'd like to first outline the general situation that hosting in the Flying Circus puts you in:
Order data processing

applies within the framework of the GDPR. We will implement a contract for data processing suitable to the GDPR with you.

Duty to give information

People who are affected by processing of data have right to request information about what data about them is being stored as well as about the processes how this data is being kept secure.

Periodical check for compliance to regulations:

The client has the responsibility to routinely check that applicable regulations are being conformed to by their contractor. Yearly checks appear to be sufficient even for highly sensitive data (e.g. medical records). The result needs to be documented in written form. The audit usually needs to be performed by a third party.
Measures for transfer control ensure that data that is being saved or transferred is protected against unauthorized reading, copying, modification, or deletion. It also requires that the points for intentional transfer are documented.
All private data transferred past the boundary of a machine must use an authenticated and encrypted communication channel (exceptions see below). Data paths where sensitive information may be transferred include:
Application data (e.g., database contents) is transferred from or to the customer using the standardised encrypted protocols, e.g., SCP/SFTP, https.

Persistent data is saved on storage servers. Storage traffic is not encrypted due to performance reasons. Storage servers are connected to application servers using a private network. Machines on which administrative privileges are granted to customers are not allowed to connect directly to the storage network (see also Network security).

Backups are transferred to backup servers at the same site using either an encrypted communication channel or the private storage network. Backup data may also be transferred to off-site backup servers to improve disaster recovery abilities. The transfer must be encrypted.

In addition to application data, a system can generate data at runtime that contains sensitive information, for example log files. Log files usually do not leave the machine on which they were generated, unless the customer operates a logging server. Log data may also be transferred to a log server on the same site operated by Flying Circus via an encrypted channel. Only Flying Circus administrators may have access to the central log server.
Measures for input control ensure that input, change, and deletion of data are documented showing at least who worked when on what data.
The security of data entry, change and deletion is generally part of the customer's application. Customers must ensure that data entry, deletion and removal are handled appropriately according to their applicable data protection laws.
However, during maintenance work it may be necessary that administrators need to enter, change, or delete data records on a low technical level to ensure the continued operation of the overall system. This will only happen after having informed the affected customers and having documented this in our issue tracking system.
Managed log files are rotated by the Flying Circus infrastructure automatically with sensible retention times.
Changes in the Flying Circus user directory (e.g., SSH keys) can be performed by the customer themselves or through our support. If the change happens through our support then it must be documented beforehand and confirmed by the customer after the change has been performed.
Measures for order control ensure that data is only processed according to the orders of the client.
The Flying Circus ensures that all actions taken by system administrators are covered by a contract or order with the customers affected by the action. This can be due to broad maintenance contracts or due to specific support requests.
Individual change requests should have an associated ticket in the Flying Circus request tracking system. Other means of documentation to control changes are possible, e.g., explanatory commit messages in a version control system.
Specific actions performed will be reported to the customer if required.
Measures for availability ensure that data is not accidentally destroyed or lost.
The availability of resources depending on the data center facilities is delegated to the operator of the data center. The Flying Circus facilitates service level agreements to make expectations about availability explicit.
The selection of hardware is performed by the Flying Circus using professional equipment and vendors. The Flying Circus facilitates standard procedures for increased availability of single components (e.g., RAID storages, redundant power supplies, spare components).
Customer data is regularly backed up according to the Flying Circus' backup schedule. Restoration of past states may be performed by administrators on request. Additionally, a disaster recovery plan details failure scenarios, our preventative and recovery measures.
Our support process and incident response measures are documented at the support overview.

We have a process for emergency and crisis management including contingency plans for critical business processes (business continuity). See also Disaster recovery.
Footnotes